Anaplan conference
Spring 2017
Delivering Hub17 highlights
to a city near you
This spring, Anaplan is bringing Hub17 to you. Our executive team will share the key highlights and strategic announcements from our global user conference. The programme will include business and user-focused customer panels, along with live demonstrations of Anaplan's newest capabilities. Don't miss this opportunity to learn how the Anaplan platform is driving the new age of connected planning.
One platform. One community. Unlimited possibilities.
In partnership with
We cannot imagine going back to the previous setup we had.
—
Vanessa Rentiers
VP Controlling and Business Intelligence, Brussels Airlines
Anaplan has really transformed what we're doing. Rather than preparing the data, we're now spending more time analyzing the data and are able to make key business decisions to move the business forward.
—
James Craner
Director of Finance, Curver UK
We've got about 1.65 billion cells of data. No way would be able to do that all on the spreadsheet.
—
Andrew Price
Group Financial Controller, Legal & General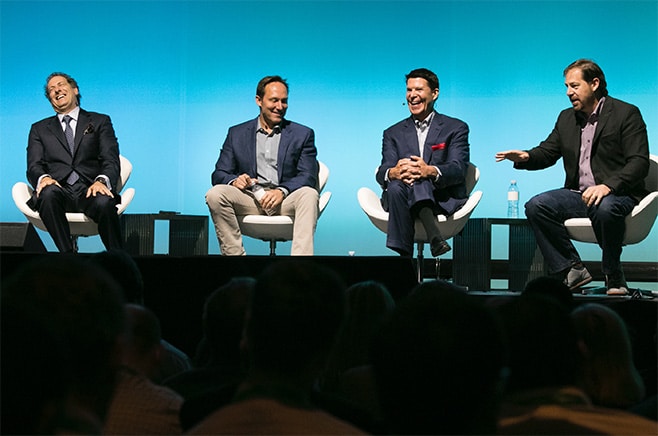 7
cities throughout Europe in 2017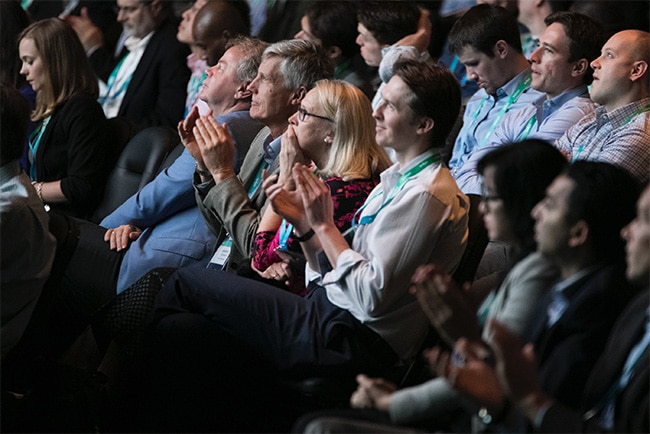 3
hours of customer panel discussions and product demonstrations
90
minutes of interactive networking and socialising
Hub Comes to You : Paris
30 Mai | Théâtre de la Madeleine | 19 Rue de Surène | Paris
Agenda (sous réserve de modification) :
8:00

Accueil et Petit-Déjeuner de Networking

9:00

Bienvenue et introduction

9:10

Table Ronde : Incertitude, volatilité – Quelles nouvelles stratégies pour les entreprises ?
Brexit, fluctuations monétaires, élections, changements organisationnels, ruptures des approvisionnements…, les entreprises sont de plus en plus confrontées à des évènements imprévus qui perturbent en permanence leurs plans. Comment réagissent-elles ? Comment adaptent-elles leurs stratégies et comment prennent-elles les meilleures décisions ?

9:45

Connected Vision Panel : L'équipe executive Anaplan présentera sa vision sur la nouvelle ère de la planification connectée.

10:15

Pause et networking

11:00

Nos clients sous les projecteurs : Comment Anaplan a impacté leurs métiers
Des représentants de grandes entreprises ou organisations en hyper croissance livreront des témoignages sur leurs défis stratégiques et opérationnels et expliqueront comment Anaplan a réinventé leurs processus et impacté leurs business

11:30

Gérer la transition avec succès – Echanges et débats des clients sur l'accompagnement au changement suite à la mise en place d'Anaplan

11:45

Connected Enterprise Planning, Keynote par Deloitte

12:00

Vers une entreprise connectée : Anaplan en action !

12:30

Déjeuner et Networking
Inscrivez-vous à Hub Comes to You : Paris
*Places limitées. Inscription uniquement sur invitation
Hub Comes to You: Москва
23 мая 2017 | Гостиница Four Seasons | ул. Охотный Ряд 2 | Москва
Программа (подлежит уточнению):
9:30

Регистрация и завтрак

10:00

Приветственное слово
Евгений Велесевич, Директор по России и СНГ, Anaplan
Юрий Ротманов, Вице-президент, Центральная Восточная Европа, Anapan

10:15

Панельная дискуссия «Новая эра интегрированного планирования»
Майкл Гулд, CTO, Anaplan
Лоран Лефуэ, Управляющий директор в регионе EMEA, Anaplan
Евгений Велесевич, Директор по России и СНГ, Anaplan

10:45

На пути к планированию в масштабе организации: опыт компании Amway
Ирина Меньшикова, Вице-президент по продажам и операциям в России и Казахстане, Amway
Дмитрий Перцев, Менеджер по Бизнес-Анализу, Amway

11:15

Кофе-брейк

11:45

Трансформация бизнеса с Anaplan
Ильнар Абдуллин, Финансовый директор, СФЕРА (группа компаний Сбербанк)
Александр Шатин, Директор по информационным технологиям, Компания "Мария"

12:15

Интегрированное планирование – как это работает
Артем Бойко, Директор, Deloitte & Touche CIS

12:45

Интерактивная презентация «Новый функционал платформы Anaplan»
Майкл Гулд, основатель и CTO, Anaplan

13:15

Запуск площадки «Anaplan Community»
Олег Зимин, Customer Success Директор, Anaplan

13:30

Окончание конференции и ланч
Hub Comes to You: London
16 May | County Hall | Riverside Building, Belvedere Road | London
Agenda:
8:00

Registration and Networking Breakfast

9:00

Welcome and Introduction
Karen Clarke, Regional Vice President Northern Europe, Anaplan

9:10

CEO Keynote: Driving a New Age in Connected Planning
Frank Calderoni, CEO, Anaplan

9:25

Anaplan Executive Panel
The Anaplan Executive team share their vision around connected planning, talk about developments in company strategy, and provide insights for future direction.

9:50

Anaplan Community Launch
An introduction to the new Anaplan Community and what it will offer customers.

10:05

Customer Panel: Driving business advantage
Customers explain how connected planning with Anaplan has positively impacted their businesses.
Eden Britt – HSBC; Anubhav Singh – Unilever; Vishal Chouhan – Aggregate Industries

10:30

Coffee Break and Networking

11:00

Anaplan in Action
Demonstrations of new platform capabilities and insight into future developments.
Sampath Gomatam, VP of Product Management, Anaplan

11:40

Customer panel: Shaping Culture
Customer users share inspiring stories of how using Anaplan has changed their culture and driven efficiencies.
Michael Cunniffe – Seqirus; Lloyd Rayner – Virgin Media; Mark Seymour – Rentokil-Initial

11:55

Wrap-Up and Closing

12:00

Networking Lunch
Hub Comes to You: Amsterdam
10 May | Compagnietheater | Kloveniersburgwal 50 | Amsterdam
Agenda:
12.00

Registration and Networking Lunch

13.30

Welcome by Marco van Oosterhout, Managing Director Anaplan Benelux

13.35

Connected Vision Panel with Anaplan Executives

14.05

Customer panel: Customers explain how Anaplan has impacted their business
Chiara Guglielmetti, FP&A Manager at Booking.com and Jay Henning, Director of Finance at WP Carey

14.35

Demonstrations of Anaplan's newest functionalities and a journey to a connected business
Mark Deprez, Head of Pre-Sales EMEA

15.15

Break and networking

15.45

Connected Planning: A Framework for Enterprise Readiness

16.00

Customer panel: Inspiring stories of how Anaplan has changed company cultures
Maarten Rijswijk, Marketing IT Lead at BOSE
Kitty Rietveld, Head Operations & IT EMEA at CBRE Global Investors

16.30

Closing keynote presentation
Enrico Douwens, Finance Director at Rotterdam World Gateway

16.50

Wrap up & event close

17.00

Networking drinks
Hub Comes to You: Zurich
6 June | The Dolder Grand | Kurhausstrasse 65 | Zurich
Agenda:
12:00

Registration and Networking Lunch

13:00

Welcome Word from Anaplan
Yuri Rotmanov, Regional VP – CEE at Anaplan

13:15

Executive Panel Discussion: The Vision of Connected Planning
Paul Melchiorre, Chief Revenue Officer at Anaplan
Laurent Lefouet, EMEA Managing Director at Anaplan
Yuri Rotmanov, Regional VP – CEE at Anaplan

13:45

Anaplan as an accelerator of the "Insight to Innovation" Cycle at Janssen EMEA
Herve Marrone, Head of Forecast Centre of Excellence at Janssen
Paul Melchiorre, Chief Revenue Officer at Anaplan
Mathias Beckers, Senior Manager within Finance Transformation at Deloitte

14:15

Coffee Break

14:45

Improving Sales Performance with Territory Management and Sales Forecasting
Axelle Boulard, EMEA Product Marketing & Sales Operations Manager at Lexmark
Jacques Frey, Sales Manager – Switzerland at Anaplan

15:15

Financial Planning: How AXA Germany is Transforming FP&A Processes with Anaplan
Tino Hermanns, Controlling – Head of Reporting & Data Management at at AXA Konzern
Verena VÖLKEL, Head of BI- & Finance-Systems at AXA Konzern
Laurent Lefouet, EMEA Managing Director at Anaplan

15:45

Anaplan Product Roadmap
Mark Deprez, Head of Solution Consulting at Anaplan

16:15

Anaplan Community Launch

16:25

Event Wrap-up & Networking Drinks
Register for Hub Comes to You: Zurich
*By invitation only
Hub Comes to You: Brussels
11 May | Dolce La Hulpe Brussels | 135 Chaussée de Bruxelles |La Hulpe, Belgium
Agenda:
12.00

Registration and Networking Lunch

13.30

Welcome by Marco van Oosterhout, Managing Director Anaplan Benelux

13.35

Connected Vision Panel with Anaplan Executives

14.05

Customer panel: Customers explain how Anaplan has impacted their business
Geert Roosen, Head of Strategic Planning & Performance Management at AXA Bank Europe, and Dirk Bellemans, Business Data Analyst Expert at AXA Insurance Europe

14.35

Demonstrations of Anaplan's newest functionalities and a journey to a connected business
Mark Deprez, Head of Pre-Sales EMEA

15.15

Break and networking

15.45

Customer panel: Customers explain how Anaplan has impacted their business
Bram Coppens, Business Analyst at Stepstone and Alexander Fedanov, Business Relationship Manager at AB Inbev

16.15

Connected Planning: A Framework for Enterprise Readiness

16.35

Wrap up & event close

16.45

Networking drinks